Welcome To Morning Template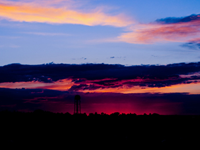 Sed fermentum erat sed urna mattis venenatis. Quisque id leo sollicitudin interdum. Proin viverra dapibus pharetra.
Morning is free website template from templatemo for your personal or commercial websites. Credits go to Free Photos for photos, thewebdesignblog.co.uk for icons and Axeraider70 for Photoshop brushes. Quisque in diam a justo condimentum molestie. Vivamus a velit. Vivamus leo velit, convallis id, ultrices sit amet, tempor a, libero.